The Automation Revolution
RayWare on SprintRay Cloud
RayWare uses advanced machine learning and optimization to reduce the number of clicks to print. Train your staff in minutes with automatic orientation, supporting, and build platform layout. And because it's on the cloud, you can print from any computer at any time - no hardware requirements, no updates.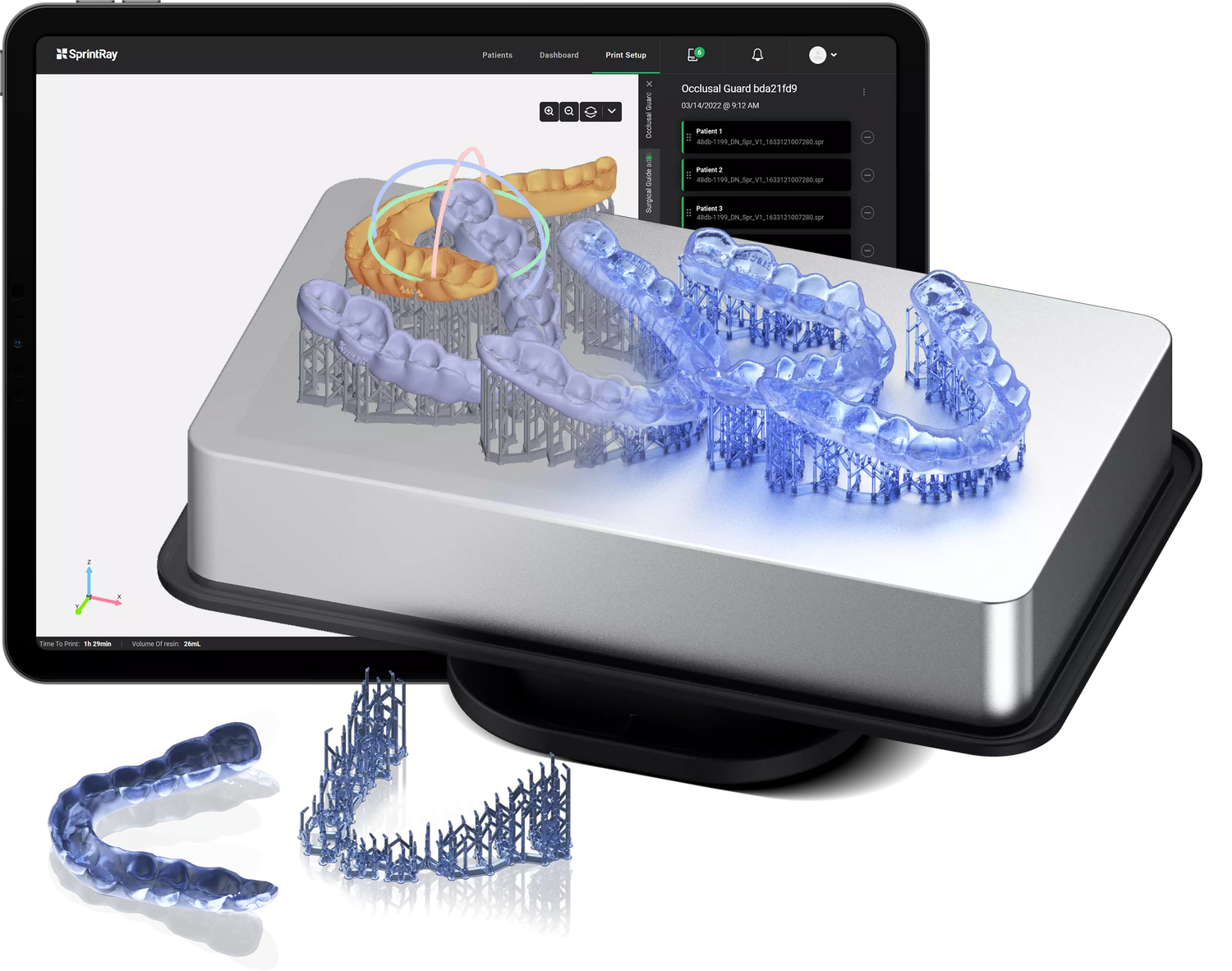 Thanks to its custom wishbone curing engine, ProCure 2 can completely post-cure 3D printed dental parts in just a few minutes using both light and heat for optimal mechanical properties.
Never worry about software updates again. Print from anywhere, any time, on any internet-connected device. Get started in seconds.
Go from design to print in a single click. Access your personalized
printing dashboard. Experience the true end-to-end ecosystem.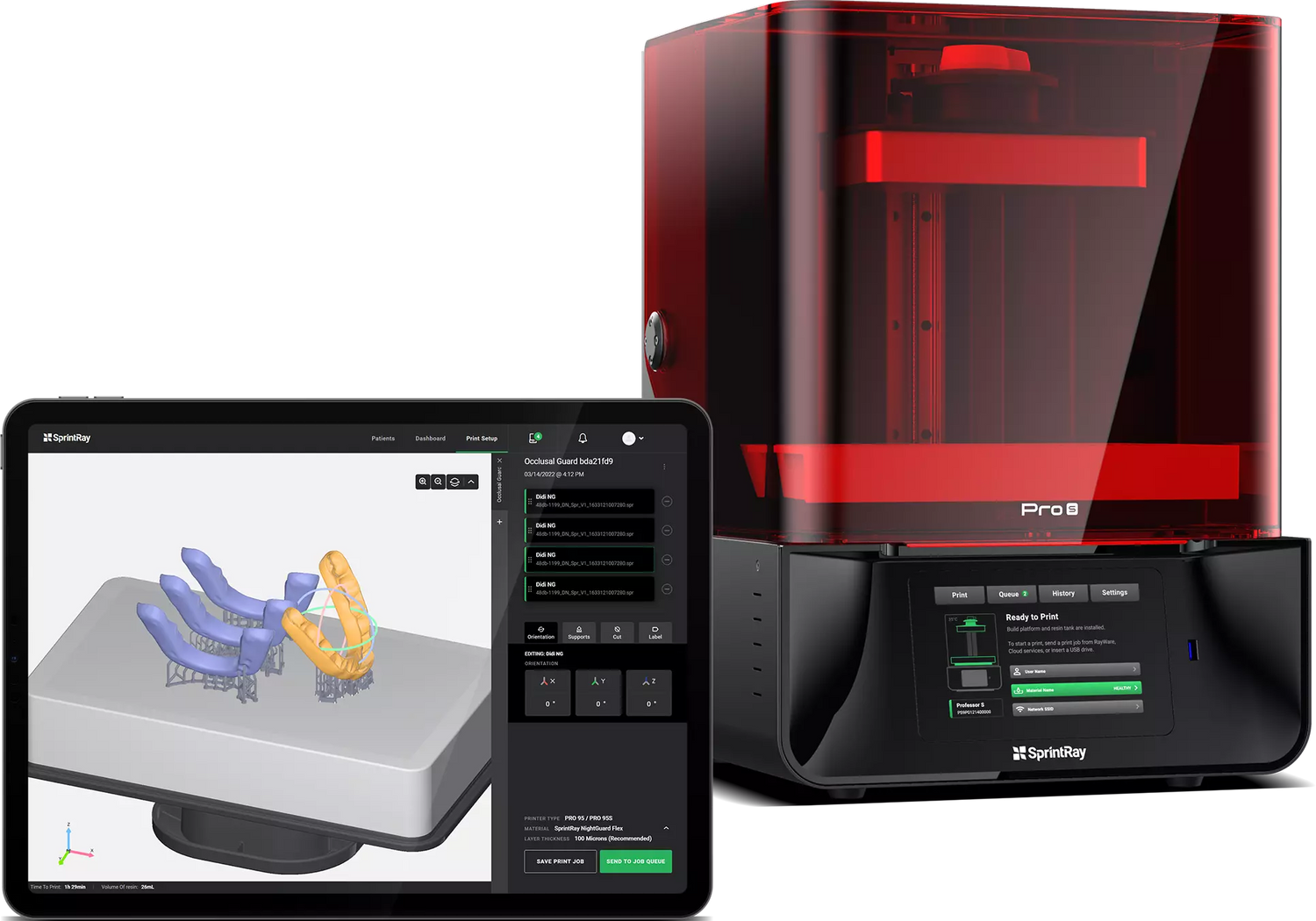 Powered by the Cloud AI

Sub Header
RayWare on SprintRay Cloud is an advanced, completely cloud-based 3D printing preparation system designed for the unique needs of dentistry. Accessed entirely through your web browser, it requires no installation or updates and can be used on almost any computer, including many tablet devices.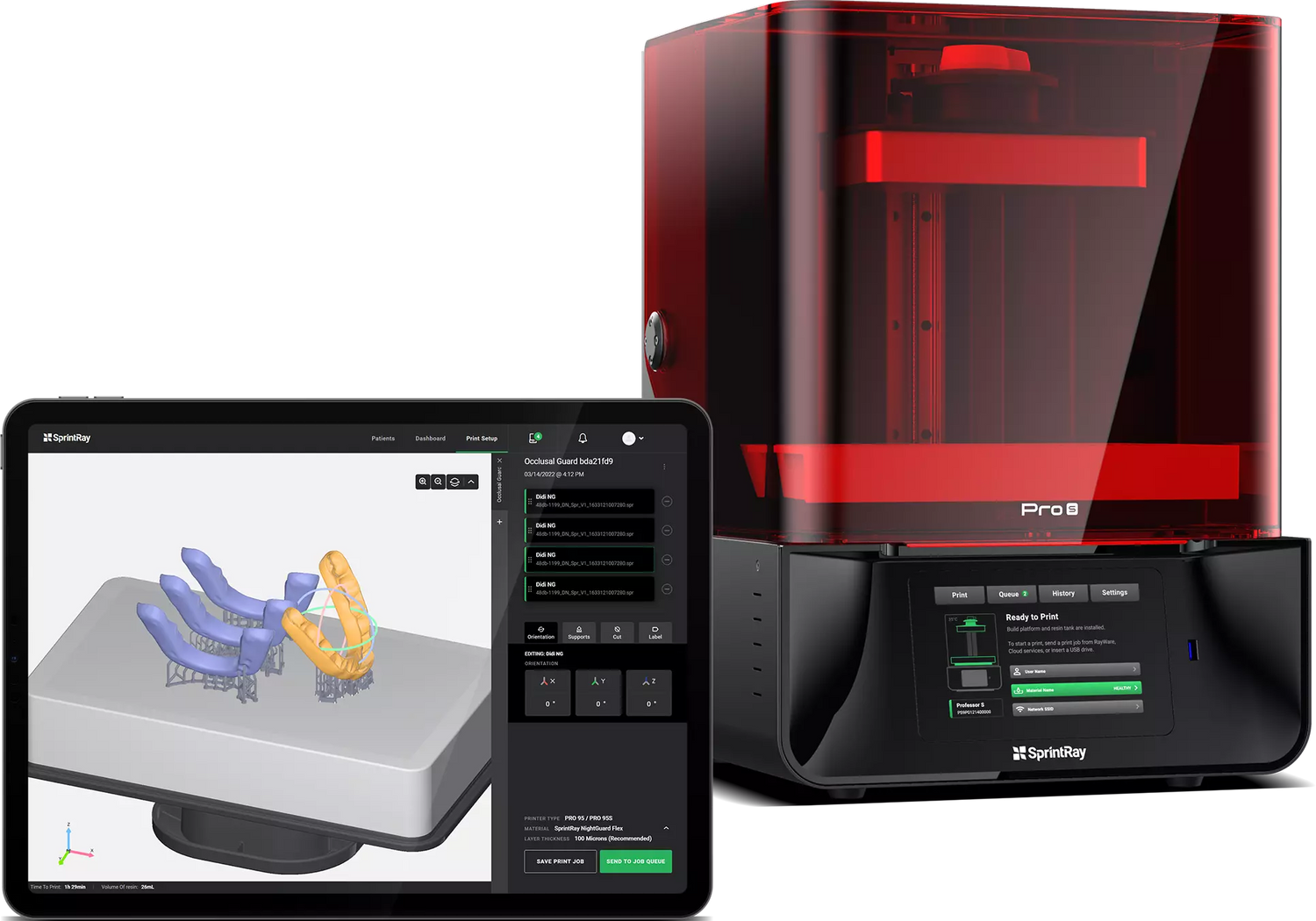 RayWare knows what you're printing, so it knows exactly how to set it up. Supports, orientation, and layout are automatically handled by Smart Print AI. Add your files, confirm settings, and send to queue. It's that simple.
Easy to Learn, Easy to Teach
Easily cross-train your entire team to reduce reliance on key individuals. Because AI handles the minutiae of setup, anyone can successfully print with minimal training, even with little understanding of the 3D printing process.
Support structures are smarter than ever - and easier to remove. Intelligent placement reduces the number of posts and a smaller contact area simplifies cleanup. Smart Print AI detects surgical holes and keeps supports away from critical areas.
Because RayWare is now part of SprintRay Cloud, you're getting the latest version every time you sign in. Version control and minimum system requirements are a thing of the past. Simply sign in from any computer, even if it's not connected to the same WiFi network.
Improved Print Reliability
Print confidently with RayWare, knowing that you're always getting the best print setup available. We've done the research for you, taking the guesswork out of the workflow and creating repeatability across the whole process.
Whatever you're 3D printing, RayWare makes it easy with the revolutionary print AI. Our custom algorithm learns your habits and understands what you're printing, creating workflow automation like you've never seen.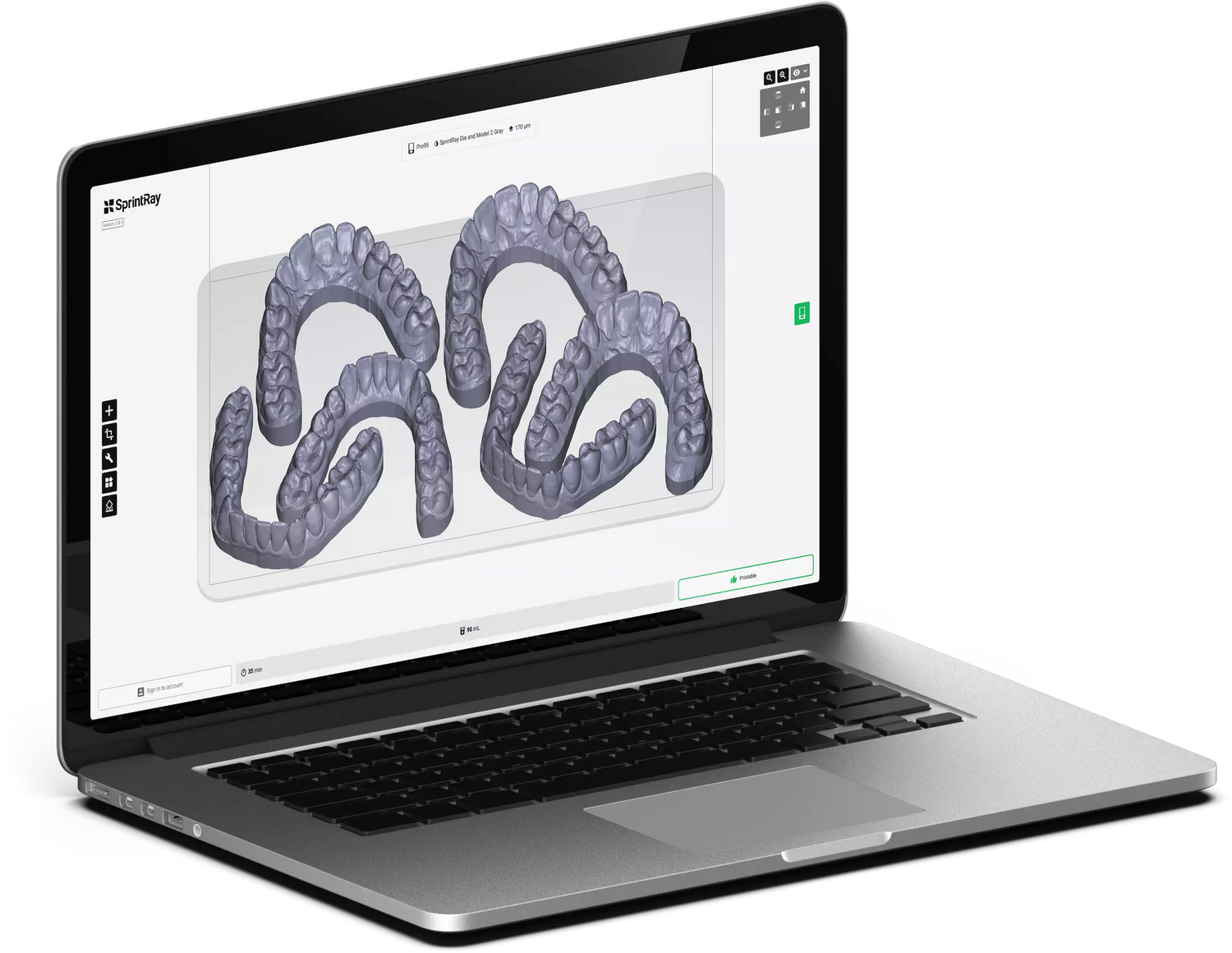 If you need to download the desktop version of RayWare due to
technological or procedural constraints, please select your operating system and chipset type if relevant.
System Requirements:
- Windows 10 64-bit/MacOS 10.15 Catalina
- Intel i5/Ryzen 7000 series CPU
- Nvidia 1060/Radeon 560
- 16GB DDR4 RAM