SPRINTRAY PRO DESKTOP 3D PRINTER
THE LEADING DESKTOP 3D PRINTER FOR DIGITAL DENTISTRY PROFESSIONALS.
In-office dental 3D printing helps improve the efficiency of forward-thinking practices all over the world.
By leveraging existing technologies that exist in digital dentistry, 3D printing enables better responsiveness to patient needs, significantly reduces manufacturing times, and opens up new treatment options. With low operating costs, minimal maintenance, and user-friendly design, SprintRay products make it easy to bring digital dentistry and 3D printing together in your practice.
SPRINTRAY PRO DESKTOP 3D PRINTER
Enough throughput for the largest jobs in a compact, desktop form factor. Print up to 30 full-arch dental models in a single batch.
Industry-first advances in projector, tank and resin technology. Triple the print speed compared to previous models.
A built-in 6-core computer helps you to manage jobs, ensure successful prints, and calibrate SprintRay Pro.
Receive over-the-air updates that keep you current with the latest features. Send, queue and monitor print jobs wirelessly from anywhere.
ENGINEERED FOR DIGITAL DENTISTRY.
Intensity, Meety Accuracy.
The custom projector used in SprintRay Pro delivers high-intensity light uniformly across the entire build surface.

Developed specifically for 3D printing, each projector's output is checked at key points across the build surface for accuracy measured down to the individual pixel. It's the only way to ensure a perfect, accurate print. Every single time.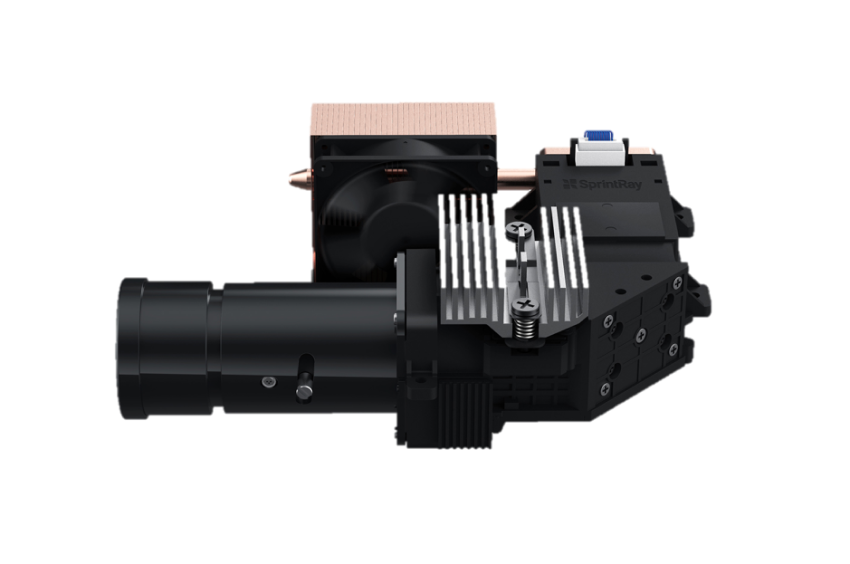 405NM LED CUSTOM PROJECTOR
Higher light intensity allows for faster curing, which means faster prints – up to three times faster than previous models.
Uniform distribution of light, checked at key points on the platform, provides micron-level accuracy. Perfect for printing dental parts of all kinds.
With twice as much surface area as previous models, SprintRay Pro's projector offers massive throughput.
BREAKTHROUGH TECH, BREAKNECK SPEED.
SprintRay introduces another key innovation with SprintRay's proprietary STEM Tank™ technology. The STEM (Selectively Textured Elastomeric Membrane) Tank introduces air between the resin and tank floor to minimize adhesion, then uses elastic displacement to separate the print from the tank floor. The result is a dramatic improvement in speed with a reduced risk of failed prints.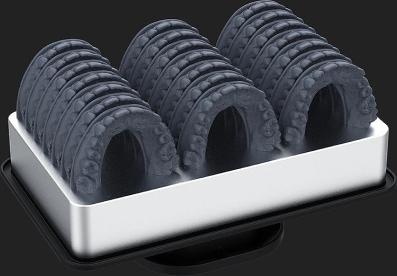 80 MINUTES
21 Standing Full Arches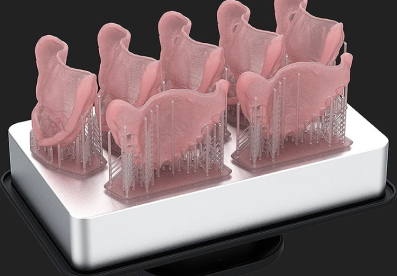 30 MINUTES
8 Full Arches Flat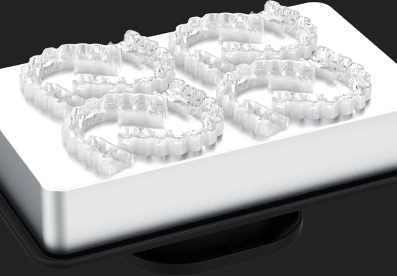 90 MINUTES
7 Standing with Supports
An onboard computer and sophisticated sensors make it easier than ever to own a SprintRay printer. Touchscreen controls, smart circuitry, on-screen prompts, and contextual video instructions make learning curves a thing of the past. SprintRay Pro doesn't just fit in your office; it's an integral member of your team.
Your always-on printing expert guides you through the print process.
6-CORE CPU WITH GPU
Powerful 5GHz wifi module for unmatched power and connectivity.
5GHZ WI-FI CHIPSET
Smart thermal management of SprintRay Pro's resin tank ensures optimal resin temperature.
IR AND AMBIENT SENSORS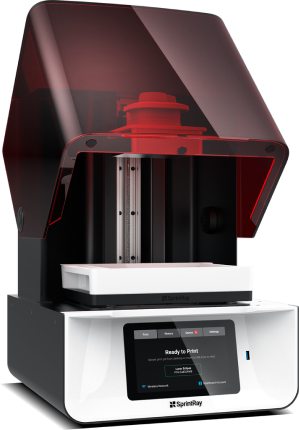 SprintRay Pro is built using performance manufacturing techniques. It is cast in lightweight, super-strong aluminum and then machined for extreme accuracy and long-term production durability.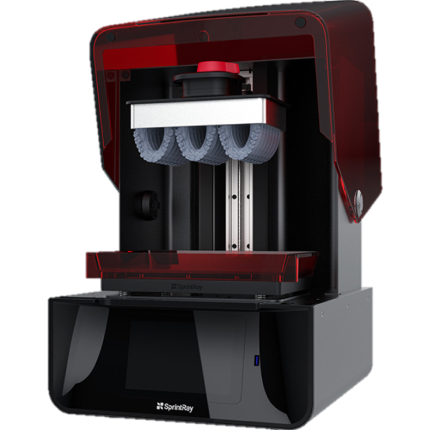 For foolproof operation, a magnetic lock on the build platform ensures perfect build plate orientation. A second magnet senses when the lid is open, reducing the risk of exposing resin to ambient light.